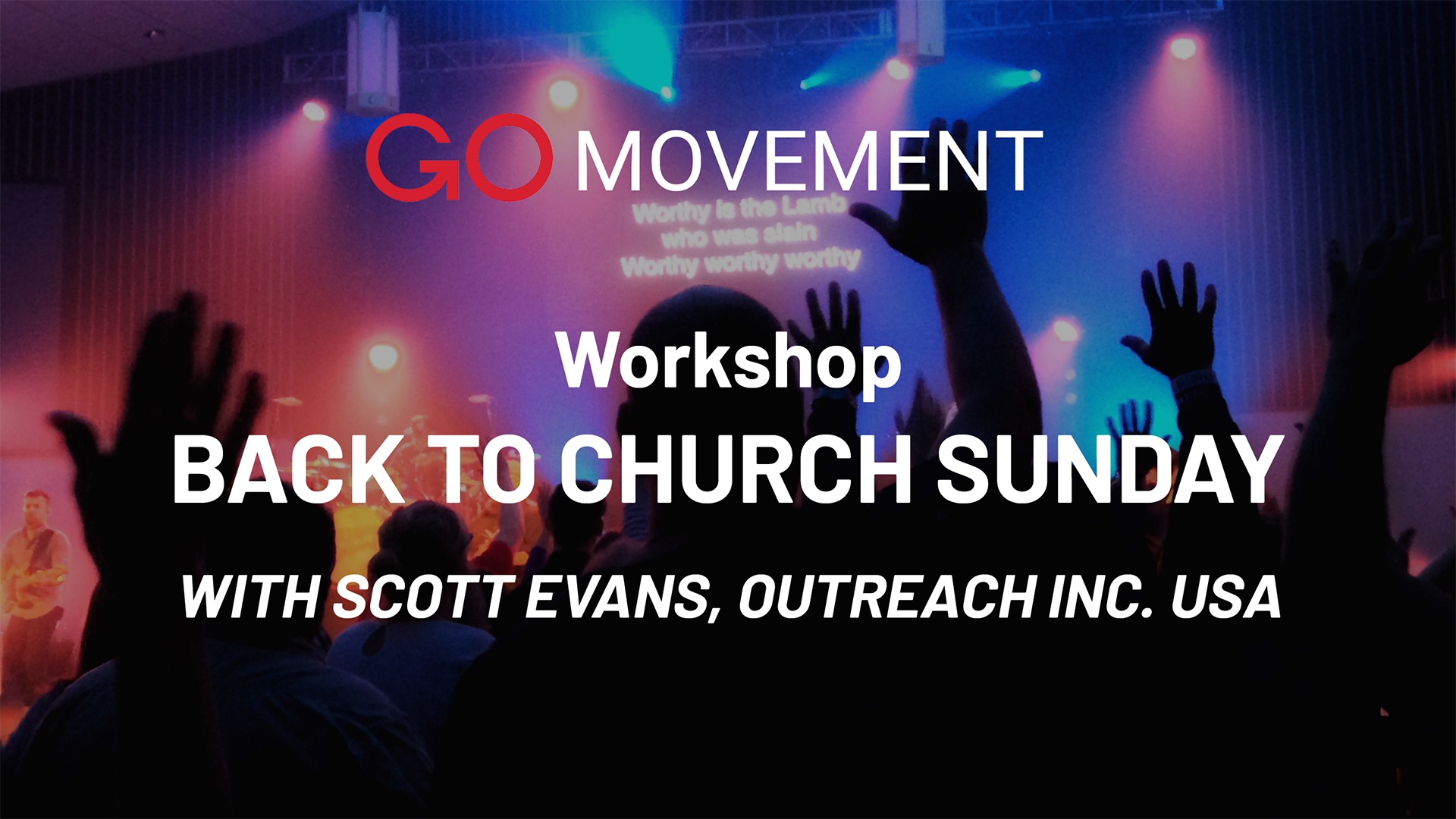 22.06.2022 | Workshop Webinar: «Back to church Sunday»
Back to church Sunday is part of our yearly activity for GO Movement that in the month of September, we encourage every church worldwide to use this momentum to urge believers who have abandoned going to church and also invite new people to attend a Bible-based church in their area.
About "Back to Church Sunday"

This year, we are going to have the 'Back to Church Sunday' or we call it 'Friends Day' or 'Discover Church Day'. This is about motivating Church Members to invite those believers who have abandoned coming to Church and encourage them to come back to Church. This concept is not exclusive for Christians but also for non-believers and extend an invitation for them to come to Church.
Why is it important?
An average attendance on 'Come to Church' day increases by 25%. It mobilizes 93% of Christians of the local church who are outward focused, in sharing the good news and inviting people to come to church. Eventually, the Church's obedience to the Great Commission is evident and also sees growth.
Learn more at https://www.backtochurch.com/
This training webinar is available in English, Spanish, French, German and Portuguese.